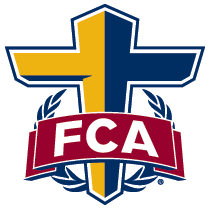 It's time to spark a spiritual movement for God. Christianity needs a change in momentum—students who will stand together against the pressures and temptations in our world and be a generation that is committed to reading the Bible and applying it to their lives.
The Fellowship of Christian Athletes is touching millions of lives… one heart at a time. Since 1954, the Fellowship of Christian Athletes has been challenging coaches and athletes on the professional, college, high school, junior high and youth levels to use the powerful medium of athletics to impact the world for Jesus Christ. FCA focuses on serving local communities by equipping, empowering and encouraging people to make a difference for Christ.
The FCA Vision
To see the world impacted for Jesus Christ through the influence of coaches and athletes.
The FCA Mission
To present to coaches and athletes, and all whom they influence, the challenge and adventure of receiving Jesus Christ as Savior and Lord, serving Him in their relationships and in the fellowship of the church.
________________________________________________________________________________
We meet twice a month, from 8:00 am - 8:28 am, in the Media Center.
ALL STUDENTS are welcome to come hear how the word of God can be applied in their lives.