County Re-Opening Plan 2020-2021
Health and Safety Measures Video:
Carroll County School System has worked diligently with our community health partners to prepare for the reopening of school. Click below to view a short video about the steps we have taken to keep our students and staff healthy. Together we can protect one another and have a premier year!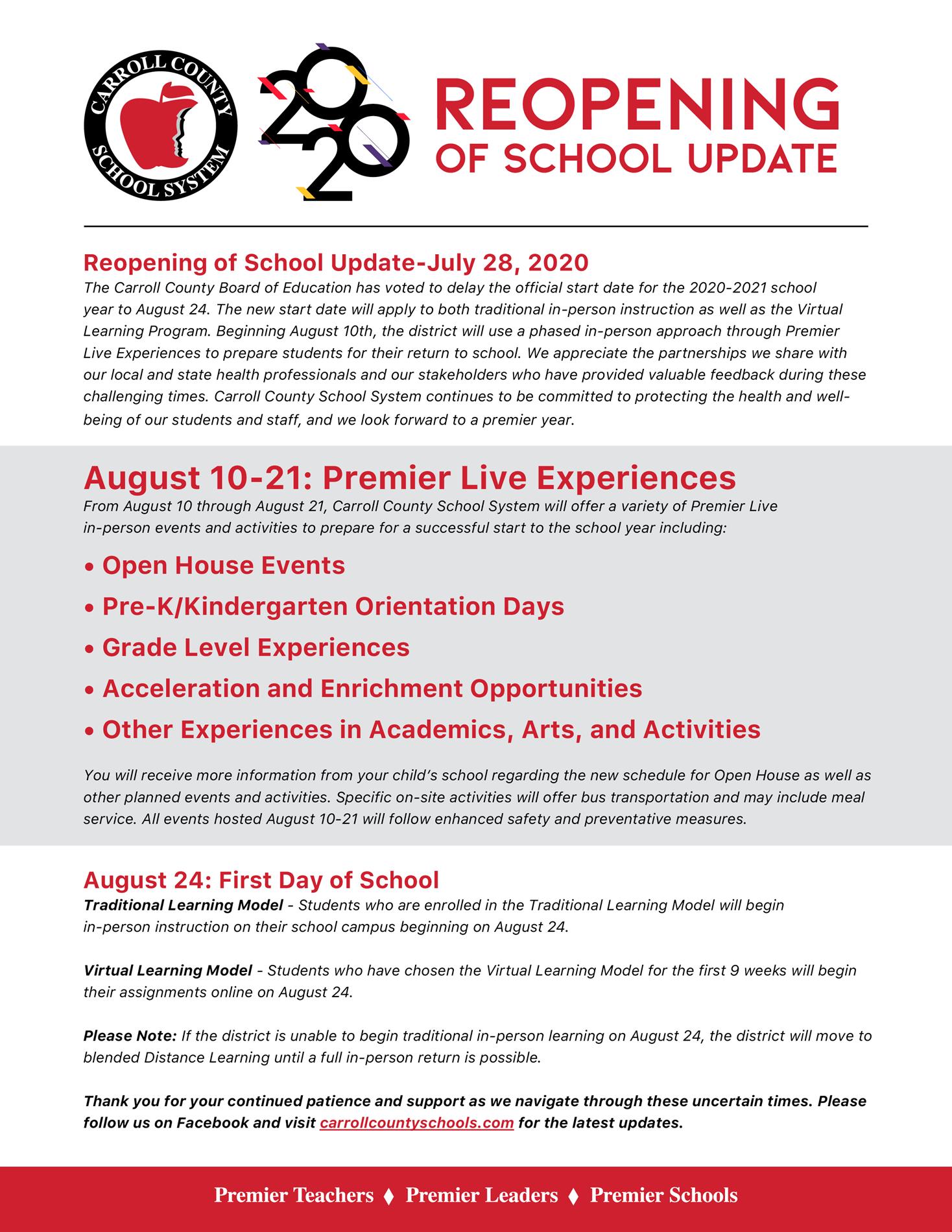 Virtual 6th Grade Orientation
Grade Level School Supplies
TMS Re-Opening Information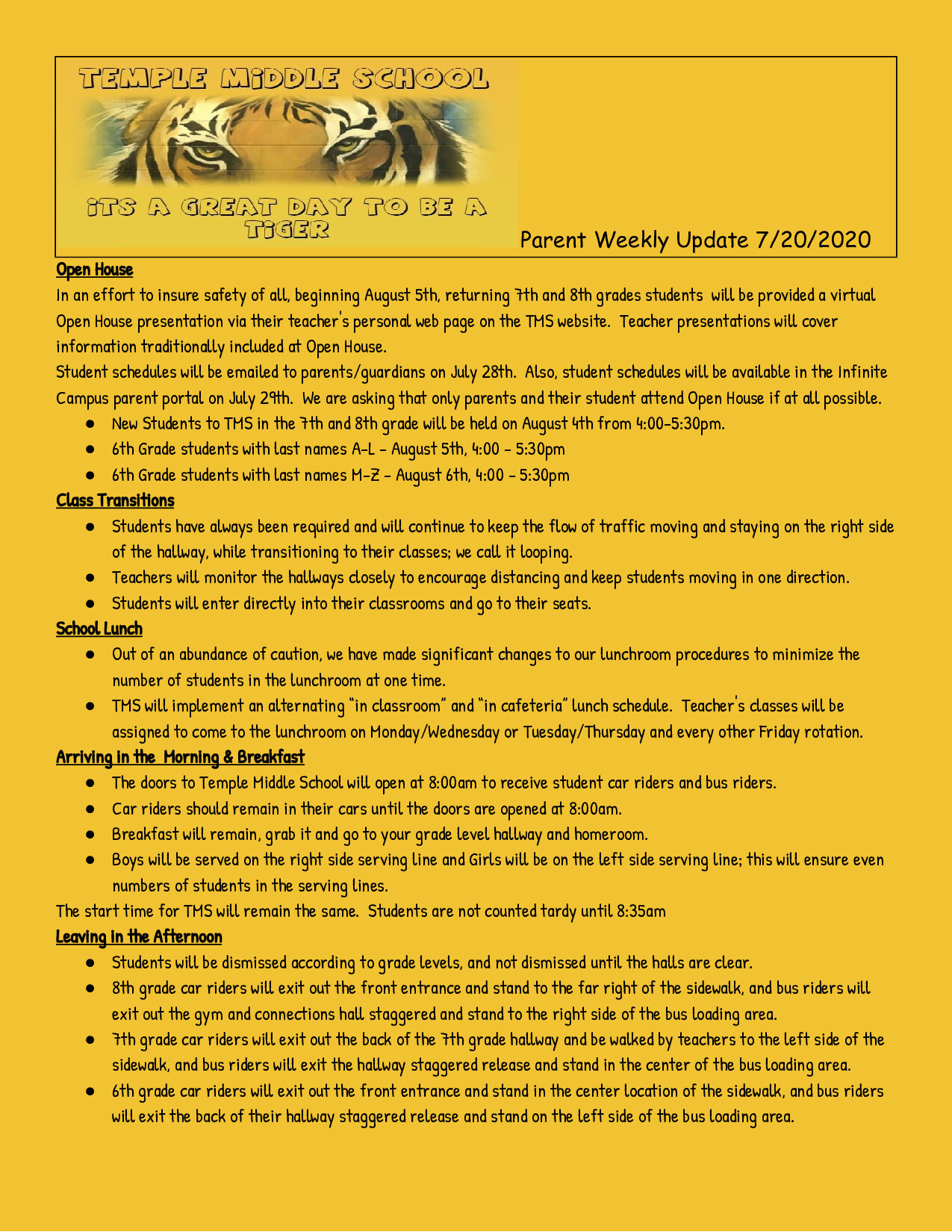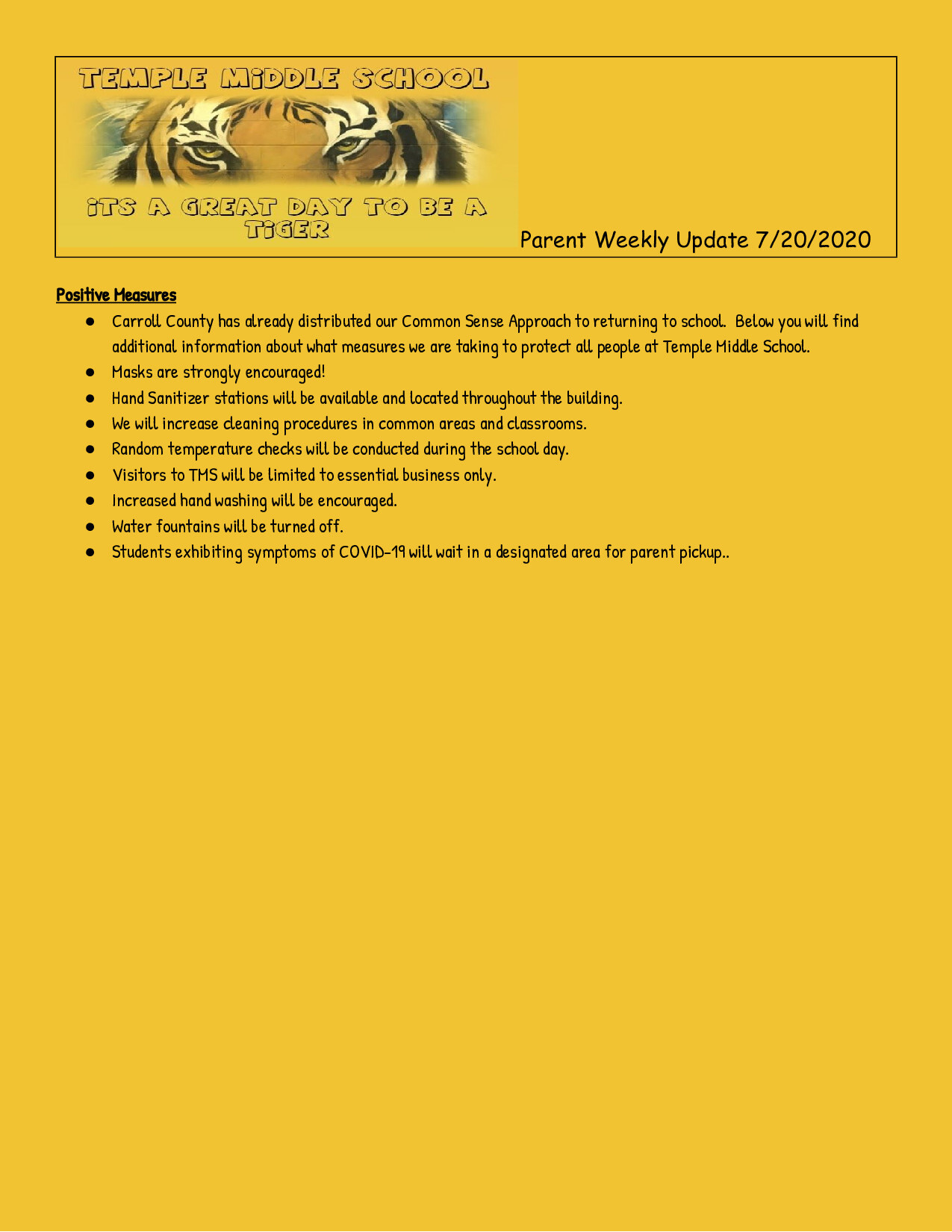 District Back to School Information
Welcome Back to School! Our goal is to ensure that you have all of the important information that you need to prepare your child for a great start! The following are links to several resources we hope you find helpful as we begin the 2020-2021 school year.