Important Links for Parents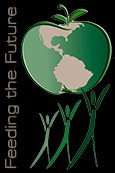 Online School Payments with RevTrak
Parents,
You can now make payments online for fees! Please read the following directions to make your payments. If you need assistance, please call our school at 770-562-6001. We hope this features makes paying for your child's activities easier and more efficient.
Thank you,
Temple Middle School
Directions:
Go to the Carroll County Schools Website
Go to the Parents Tab
Go to the Resources Tab
Click on RevTrak - Online Payments
Create a New Account
Once your account is created, browse schools and choose Temple Middle School
There, you will see the different fee categories
Open up what type of fee you would like to pay for
Put in the amount and enter in a credit or debit card
If we are missing a fee type, please email donna.miles@carrollcountyschools.com and let her know what needs to be added.