August 10th - 21st
Premier Live Experiences!
Scroll down to view the opportunities for your students to meet their teachers, visit classroom, and participate in fun activities before school begins.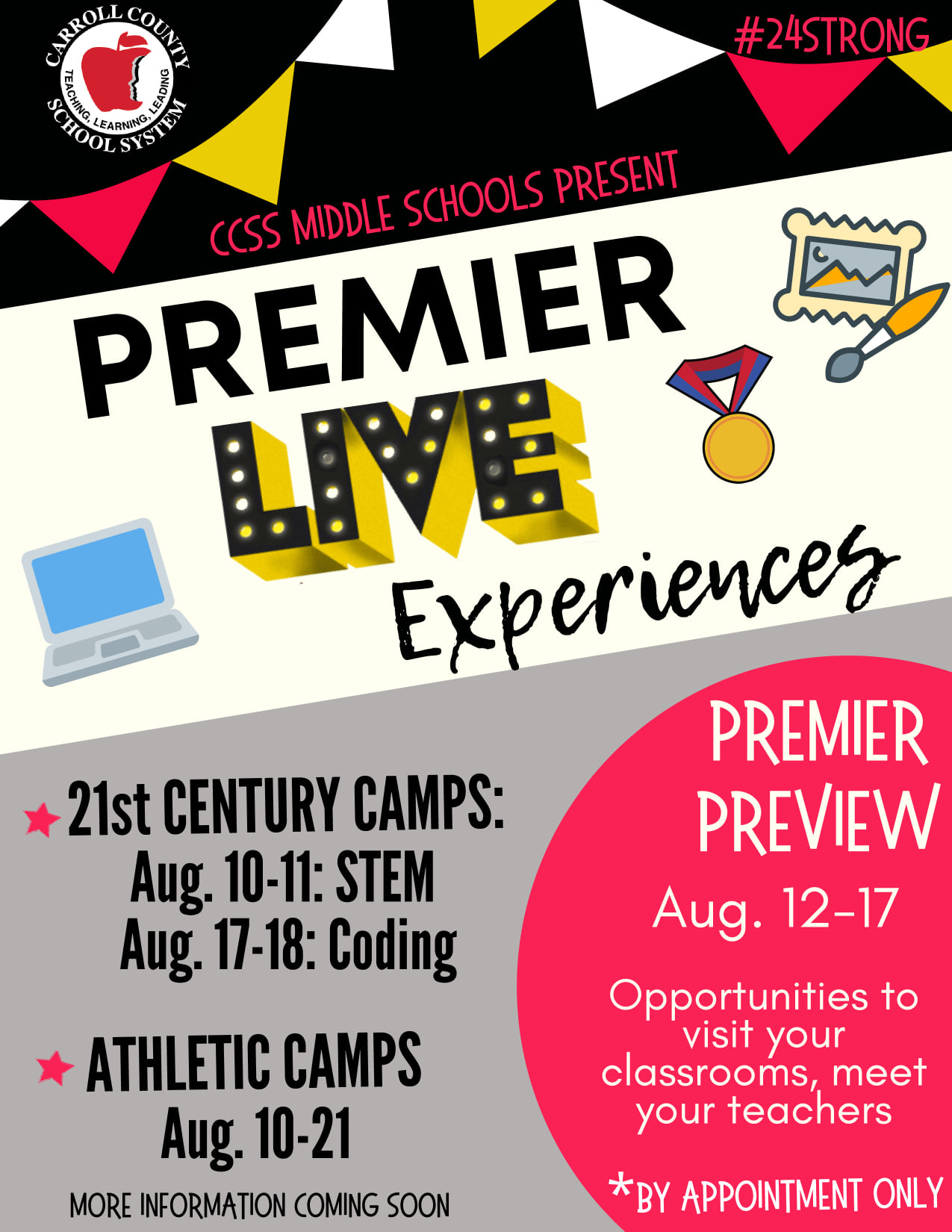 August 10th - 11th
&
August 17th - 18th
Coding for our TMS techies...Click on the link below to sign up to be a part of this fun experience:
bit.ly/PremierLIVE20
August 12th - 17th
Premier Open House Preview
8:00 AM - 4:00 PM
Homeroom teacher will call home to schedule an appointment.